We have a variety of fruit crisps, out of which the best sellers are Apple and Pineapple. Our crisps are:
1 of your 5 a day, 100% allergen free, air dried, allergen free, BPA Free, Cruelty Free, Gluten free, GMO Free, MSG Free, Nim's, nims crisps sittingbourne, nims salt free, Nuts Free, queen's award winning, salt free, salt free crisps, Sugar Free, vegan
These apple crisps are delicious made of only single ingredient, that is apple whole fruit! We do not add any preservatives or sugar to this, which is the best healthy crisp you can choose over any other crisp in the market.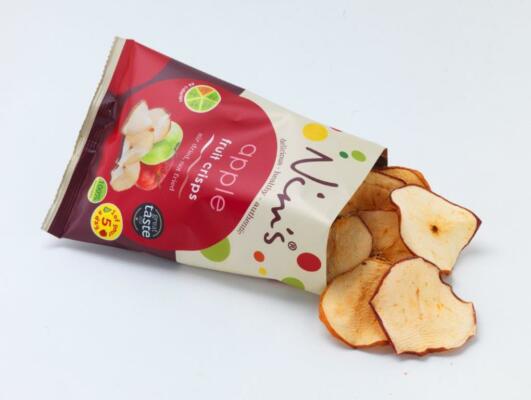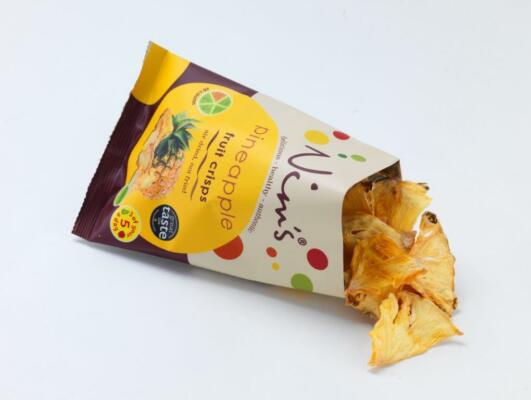 The pineapple crisps will bring a tropical taste in your mouth! Each crunchy pineapple crisp will be delivering a unique moment of happiness! Try these crisps and make your health better as this is rich in Vitamin C, nutrients and minerals!
Our other top fruit crisps are Melon and Orange, Pineapple and Kiwi, and Pear crisps.
Melon and Orange crisps are healthy and rich in fibre. If you are a health conscious person, then these crisps are for you. These crisps are 100% allergen free.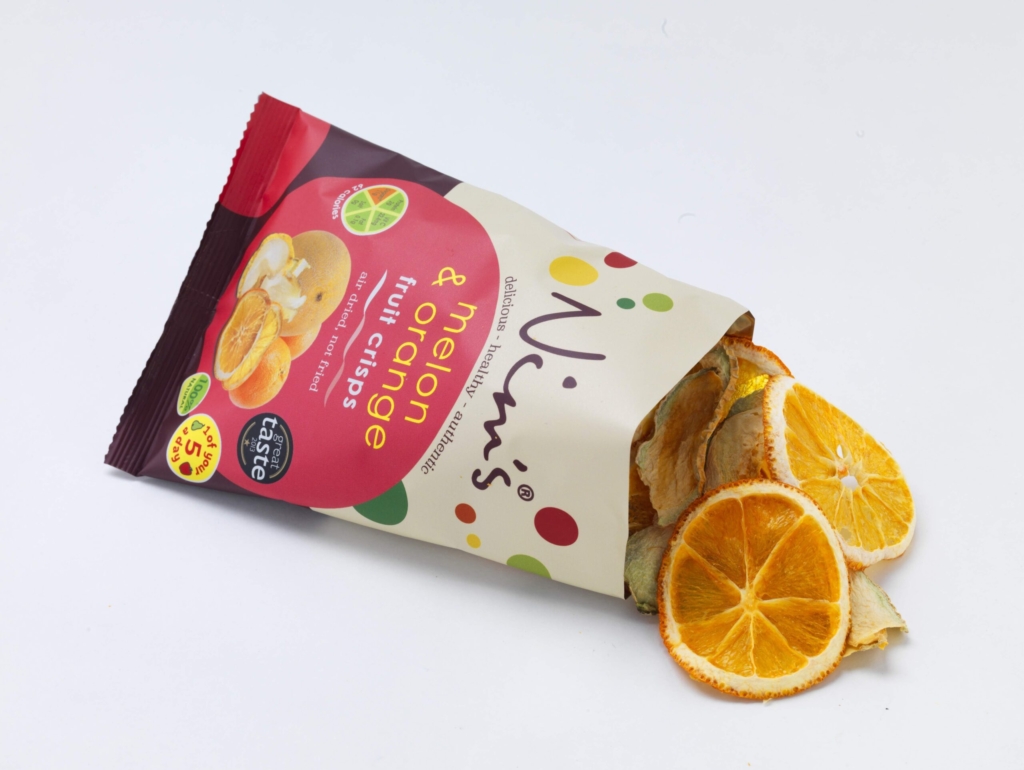 Pineapple and Kiwi Crisps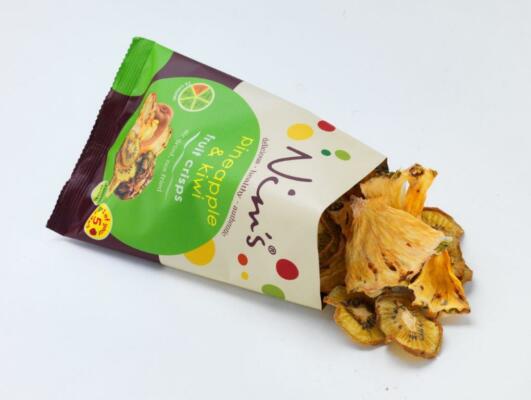 For making your body fit and maintain high immunity, Our pineapple and kiwi crisps will be a perfect choice for you.
Our pear crisps are certified as 1 of your 5 a day! These crisps are rich in vitamin that can boost your health!