Queens Award for Innovation winner
2020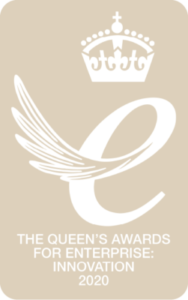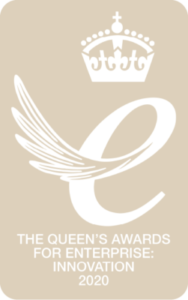 Royal seal of approval for Nim's Fruit Crisps
Transforming the snack market with a healthy 'crisp' alternative has seen a Kent manufacturer recognised with its first ever Queen's Award for Innovation.
Nim's Fruit Crisps, which employs 18 people at its bespoke A-Grade BRC accredited facility in Sittingbourne, joins an elite firm of businesses to receive this prestigious accolade after enjoying significant retail success with the UK's only air-dried fruit and vegetable crisps and range of edible teas.
The company continues to tap into the demand for more health-conscious 'food on the go', investing another £100,000 into R&D in 2020 that will see it launch its first infusion slices for drinks within the next few weeks.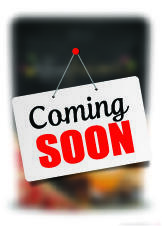 "Wow, we are absolutely gobsmacked that a small firm has been recognised with the biggest business award in the UK, maybe even the world," explained Nimisha Raja, founder of Nim's Fruit Crisps.
"This Royal seal of approval is a massive boost to our growing brand and will give industry buyers and independent retailers even more confidence to select our products. We innovate, we create and importantly we have a track record of delivering."
She continued: "Major supermarkets have really embraced our great-tasting, healthy crisps, with our apple, pineapple and kiwi, beetroot and parsnip and tomato and cucumber varieties now a household fixture on the shelves of Tesco, Waitrose, Morrisons and hundreds of shops across the UK.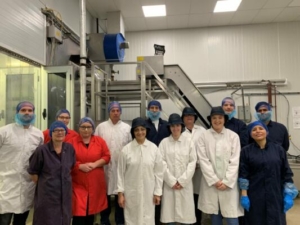 "We are so blessed with an incredible team at Nim's, especially our production team as they work so hard and are so supportive when it comes to developing some of our more 'crazier' ideas'. They understand and appreciate the importance of leading the innovation trend in what is one of the world's fastest moving sectors."
Nim's is the brainchild of Nimisha Raja, who was becoming increasingly disenchanted by the lack of healthy snacks on offer for parents and toddlers and decided to do something about it.
She sold her coffee shop and house and ploughed all of the money into launching the UK's only air-dried fruit crisp brand, quickly building a state-of-the-art factory that can produce 12 million packs every year.
Her products, which are one of your five-a-day, nut/gluten free and certified vegan and Kosher are now sold across more than 20 different countries, including Belgium, France and Ukraine.
"We had targeted doubling our turnover this year after a number of major wins at the tail end of 2019, but, like many in our sector, we are having to adjust to the challenges presented by COVID-19," added Nimisha.
"Nim's has its own production line and a strong supply chain and this – combined with effective social distancing and flexible shift patterns – is really helping us adapt so that we continue to meet orders. I have got to say retailers have been extremely supportive as well."
She continued: "Despite all of the pressures we are facing, we will continue to innovate and bring new products to market. It's what we do best."
The Queen's Award isn't the first time Nim's has been recognised for its innovation, securing recognition at the World Food Innovation and Food Manufacturing Excellence Awards.
For further information, please visit www.nimsfruitcrisps.com, follow @nimsfruitcrisps on twitter or follow Nimisha Raja on LinkedIn.