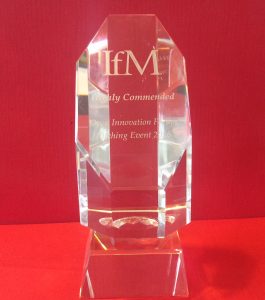 Following on from our recent success of winning SME Innovation of the Year at the Food Manufacture Excellence awards, last week Nim's scooped yet another Innovation award for our innovative air dried fruit and veg crisps. This time it was in the Open Innovation awards event at Food Matters Live.
Here's what our founder Nimisha had to say:
"Winning an Open Innovation Award at Food Matters Live was fantastic as there were 18 other pitchers across a whole host of industries from innovations in protein supplement to packaging to bioactive peptides …It was an incredible day from start to finish and ended wonderfully!"
Food Matters Live is a great show offering huge insight into innovation in the Food and Drink industry.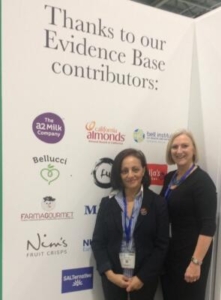 Some of the biggest trends in the food industry relate to clean ingredients, increased consumption of plant based diets, and innovation in food manufacture. With our innovative product using just 100% pure fruit & veg, Nim's can show that our crisps are meeting that need.
We've always been passionate about giving consumers a healthier option without compromising on taste. In our 'Evidence Base' presentation at Food Matters Live, we were given the opportunity to give an insight into how we have created an amazing snack using only 1 ingredient.