The glorious summer sun is here and we are so excited to be out in it! Not only that but we have the excitement of Wimbledon & the World Cup to contend with. Considering that these vegetarian recipes will help you enjoy your summer and keep you healthy to boot!
Vegan Vietnamese Summer Rolls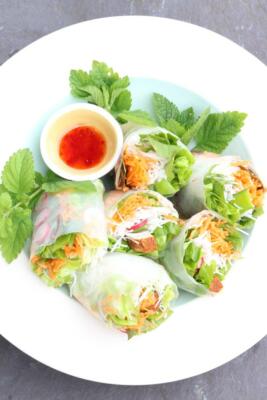 In this gorgeous summer sun, this recipe is perfect for BBQ's and eating al fresco. So invite some friends round and layout this fantastic vegan treat.
The Best Vegan Chocolate Cake!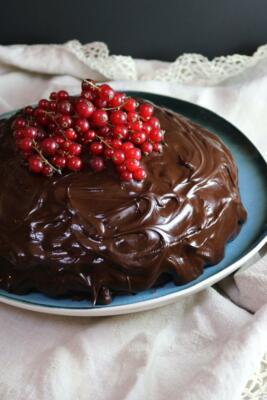 Who doesn't love a good chocolate cake? This recipe from The Vegan Larder shows us how it's done that will satisfy anybody's sweet tooth!
Summery Green Pasta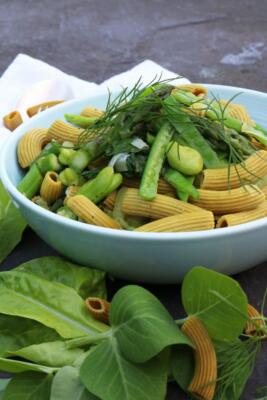 It's a beautiful summer here in the UK and this pasta recipe is a perfect meal that's not heavy on the stomach.
Gluten-free Vegan Lemon Pound Cake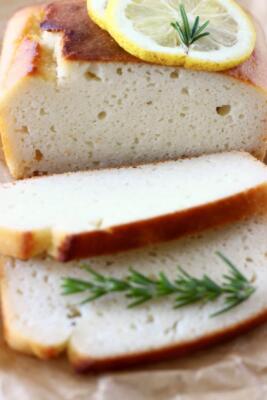 We have a sweet tooth here at Nim's and we also love fruit. This recipe is the best of both worlds. Thank's Rhian's Recipes.
Vegan Tofu Fish Tacos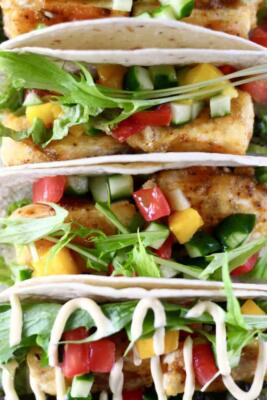 This recipe is perfect party food. Just create and let people stuff their taco's as much as they want!
Vegan Mushroom Black Bean Burger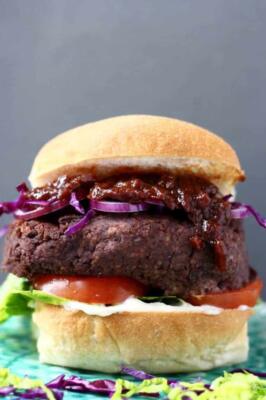 When you think summer you think BBQ's and burgers. Try this and spend more time relaxing in the garden.
Chickpea Coconut Mango Curry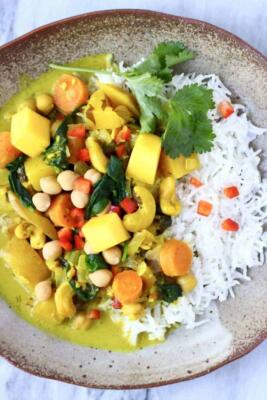 You can't beat a good curry and this recipe is a favourite!
One-pot Garlic And Herb Spaghetti And Courgetti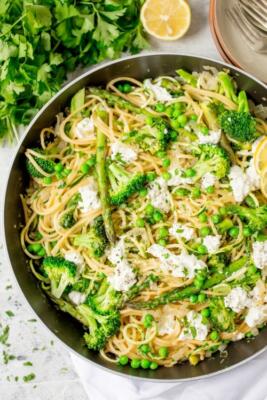 In a rush and need a great meal without hassle or washing up? This recipe from the Vegetarian Society has you covered!
Sticky Asian-style Mushrooms With Cashews And Veggies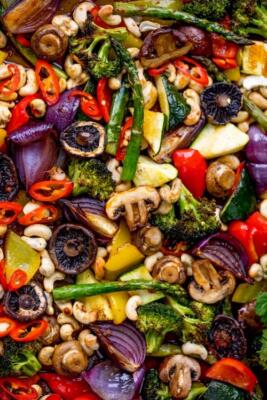 Want to vary up your classic stir fry? Try this recipe!
Loaded Mexican Tortilla Pan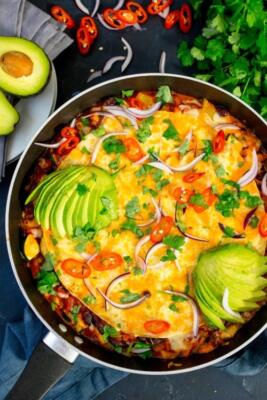 A fantastic recipe, perfect for families or if you are in a rush!
Superfood Bites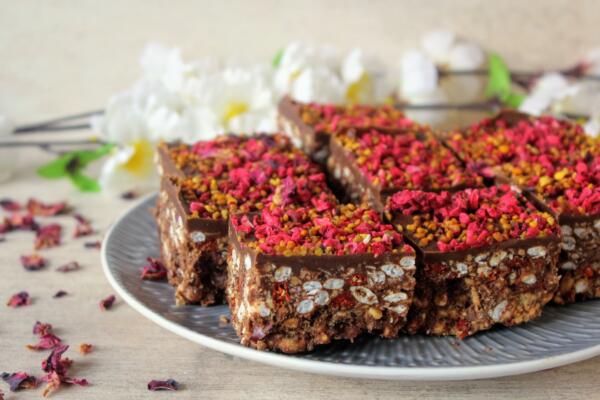 Need a boost? This recipe from our good friend SpamellaB is a perfect office snack to keep your energy going throughout the day.
Sambazon Acai Immunity Boosting Bowl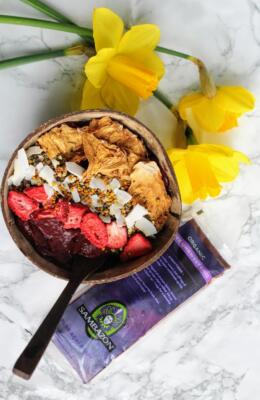 Need a quality breakfast recipe? This is guaranteed to put a spring your step!
Veggie Toad In The Hole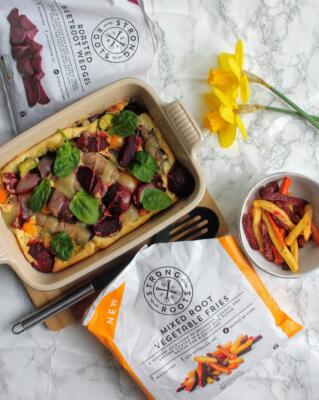 A delicious veggie take on a British classic. recipe
Grilled Avocado Buddha Bowl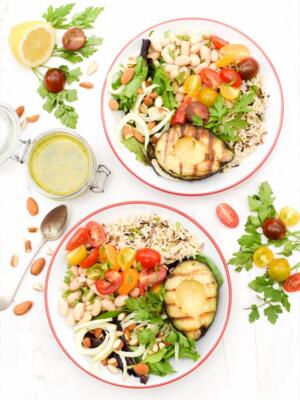 Buddha bowls are all the rage and it's not hard to see why. Try this recipe for a delicious example.
Grapefruit & Avocado Salad With Miso Ginger Dressing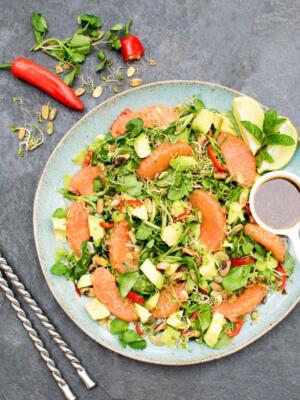 Another wonderful salad recipe this time from The Flexetarian, perfectly refreshing
Vegan Stuffed Peppers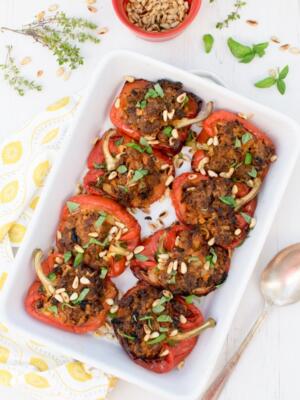 Stuffed Peppers are a classic veggie recipe so we would be remiss if we didn't add them here.
Tomato & Aubergine Gnocchi Bake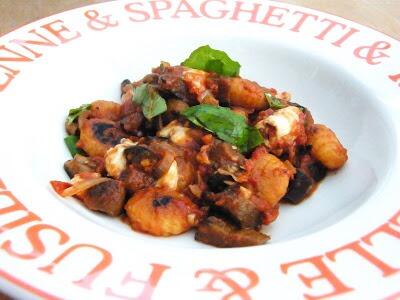 Perfect for rainy days this recipe will warm you up!
Cheesy Cauliflower And Potato Bake With Spinach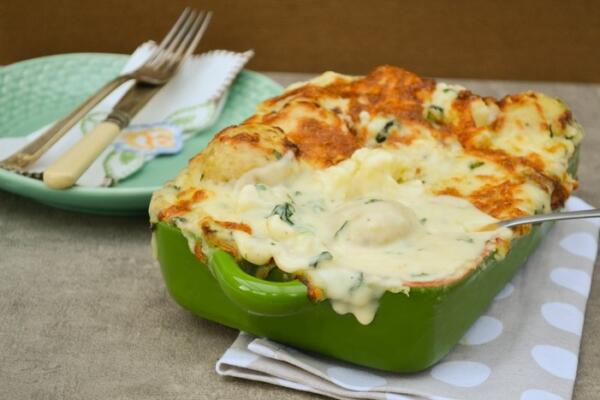 Cauliflower cheese is a classic and this bake is an amazing version. This recipe can be both veggie and vegan!
Vegan Sweet Potato Brownies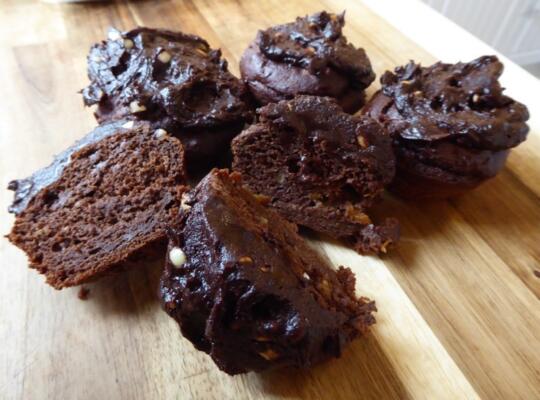 I'm a sucker for a good brownie recipe and this is a great version that is a perfect post-workout snack.
Vegan Cranberry Tiffin
A fantastic tiffin recipe, enough said!
Szechuan Tofu With Mushrooms And Baby Bok Choi
Need some spice in your life? This recipe has you covered.
Deep No-bake Bounty Coconut Cheesecake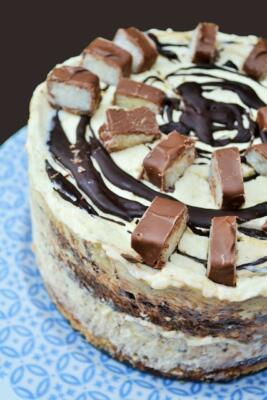 It's far too hot to be baking in this weather! Get your sweet fix without the heat! recipe
Vegan No-bake Oreo And Caramel Cheesecake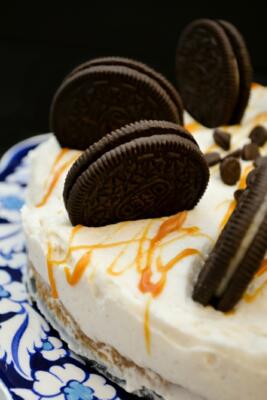 Can you tell we have a sweet tooth yet? This amazing recipe is just fantastic. Honestly, you won't regret it!
Vegan Banoffee Pie Cheesecake (No-bake Recipe)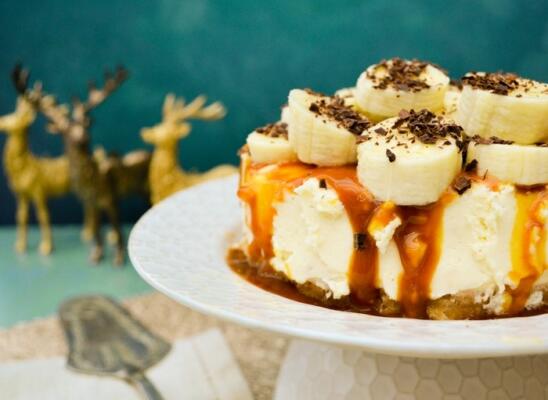 We couldn't help ourselves by adding this amazing recipe in.
Greek Style Omelette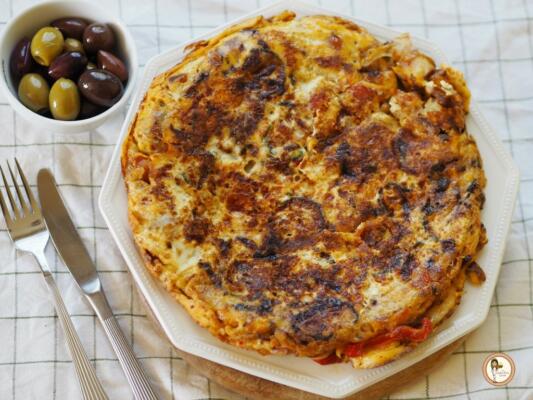 This is an amazing veggie and gluten-free recipe that will fill you up and keep you going all day.
Sweet Potato With Leek And Pepper Rice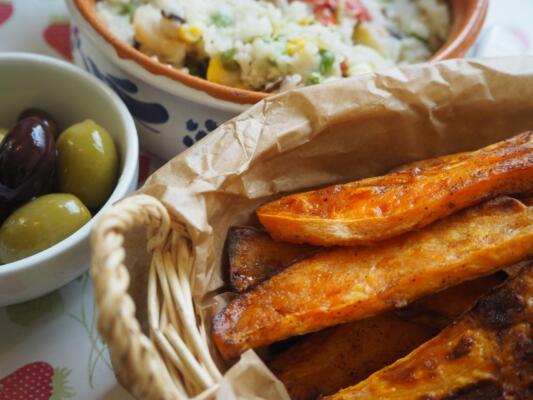 A perfect accompaniment to your mains. This recipe will impress everyone around the table.
Easy Peasy Energy Bars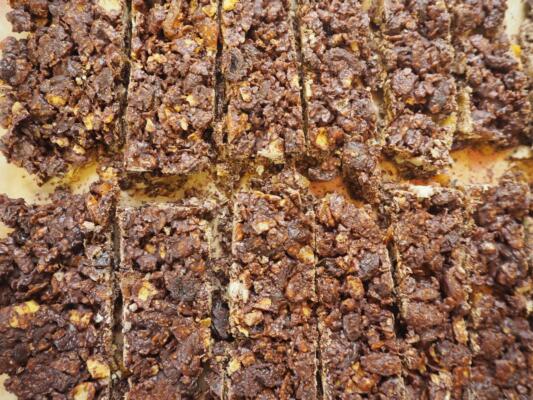 Need a post-workout snack? This recipe will give you the boost you need.
Sweet Potato Bean Burgers
If you don't like mushroom burgers this is the burger recipe you need!
Vegetarian Chilli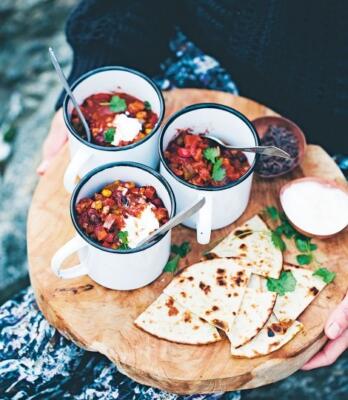 Everyone needs a good chilli recipe and this one from delicious magazine fits the bill wonderfully.
Green Thai Curry With Greens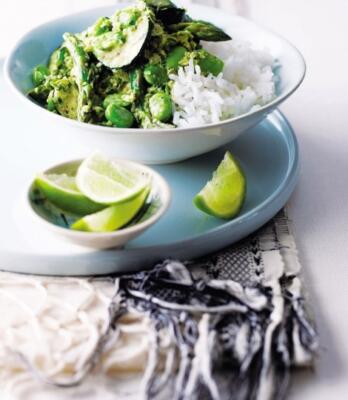 A gorgeous, fragrant curry with plenty of flavours. Who said veggie recipes had to be boring?
Risotto Alla Milanese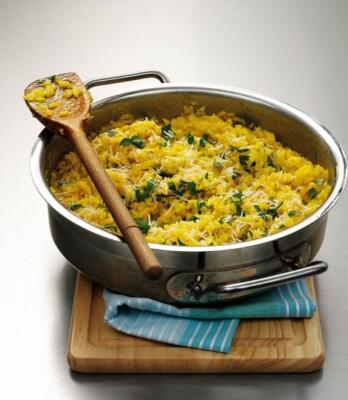 A proper risotto recipe is gold dust. Keep this between us.
Chickpea And Coriander Veggie Burger With Chips And Coleslaw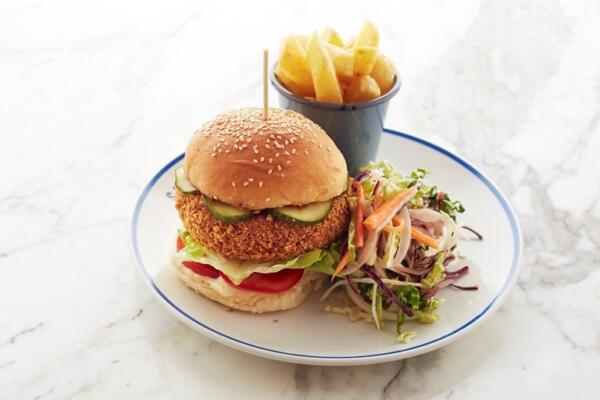 Tired of flavourless burger recipes? Try this recipe from the people at Great British Chefs!
Root Vegetable Tarte Tatin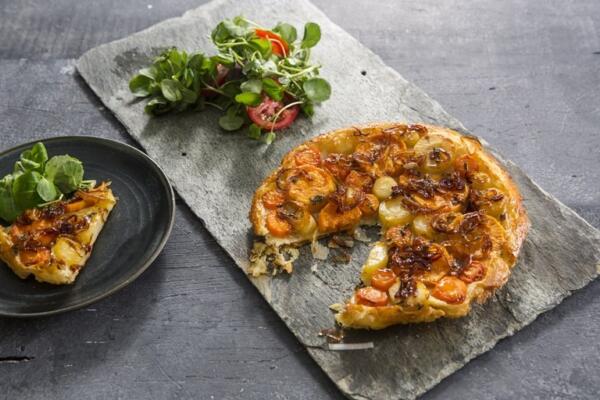 Root vegetables are fantastically healthy for you and this recipe makes sure you get them in abundance with plenty of flavour to boot.
Aubergine Parmigiana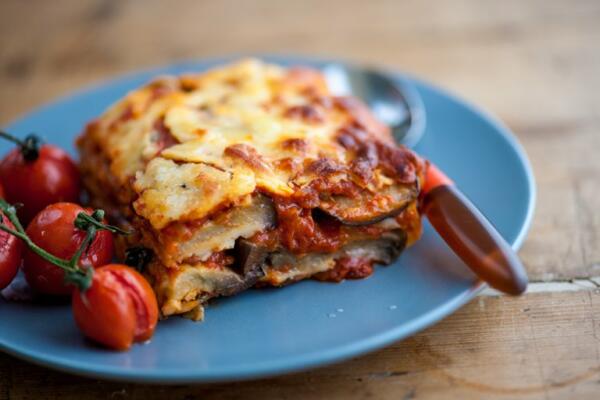 This is just fantastic food done well. Try the recipe and see for yourself!