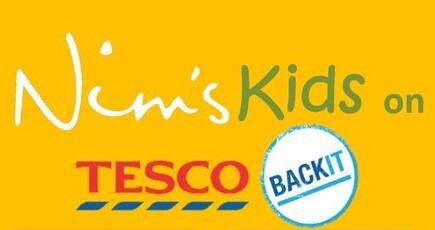 We are incredibly excited to be launching our crowdfunder for Nim's Kids on the new Tesco Backit crowdfunding platform. The crowdfunder has just gone live and already the pledges have started coming in!
Here at Nim's we are extremely passionate about innovation and new product development and the Nim's Kids range that we are hoping to launch as a result of the crowdfunder combines our innovative air-dried fruit & veg crisps with our commitment to helping children eat healthily and adopt a healthier lifestyle.
Nim's Kids will be a range of Nim's Fruit & Veg crisps especially for children with portion sizes and packaging specially designed with kids in mind.
Here's where we need your help… in order to bring Nim's Kids to life, the crowdfunding project will raise the funds required to finalise the product, the packaging design and to bring the product to market.
We've lined up some amazing rewards for our pledgers so why not be one of the first to benefit from this? There are rewards available for every price point so there really is something for everyone!
Even if you are unable to make a pledge yourself, please do help us by sharing on social media and telling others about it.
We are really looking forward to this next step of the journey and we are so excited that you can be part of it too!